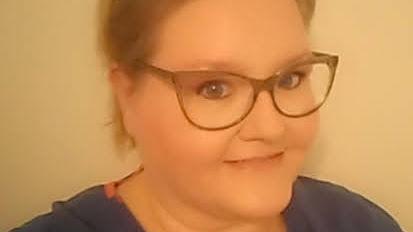 Ballad by the Numbers: Invocation of the "Allocation of Rare Resources" protocol does not hold water | Rogersville
I have read that 400 is the magic number. It is the projected number of COVID-19 patients admitted in the coming weeks that will put a strain on the Ballad Health system and may force them to invoke their "scarce resource allocation" protocol.
If you haven't heard it, this protocol will be used if Ballad Health's resources exceed limits, and a triage team will make decisions about who gets medical supplies, drugs, treatments, etc. The health care system even has a form for you to sign stating that you understand the medical decisions they can make for you.
This document states: "Because you are admitted to the hospital for a period when the system may deem it necessary to implement standards of crisis care, you should be aware that there is a chance, however unlikely, that, what whatever the reason for your admission to hospital, some resources may not exist to provide you with life-saving treatment if you become seriously ill because the healthcare system is overwhelmed with COVID-19 admissions. "
Let's look at some other numbers given by Ballad Health:
21 counties in Tennessee and Virginia. This is the established service area that Ballad Health covers.
20 medical hospitals (Wood Ridge Hospital is not counted for this summary)
Capacity of 2,338 published medical hospital beds
The factor in the total population of the Ballad service area is 945,362, and Ballad's health is stressful on a census of 400.
The high COVID-19 count is also nothing new for Ballad. Internal admissions remained between 306 and 361 patients from last December 2020 to the first two weeks of January 2021. I don't remember hearing about a COVID emergency plan or a resource allocation protocol rare or at the time. What is different now?
However, I am not sure I can trust their published figures. Ballad publishes a daily COVID dashboard detailing system COVID admissions, discharges, total count, intensive care and ventilated patients. In August alone, there were some deviations.
As of August 20, Ballad Health reported no changes in its internal census, but they also reported 22 discharges and 18 admissions (more outdoors than indoors). On August 26, they reported an increase in their COVID-19 hospital count of 8 patients compared to the previous day.
They also reported the exact same total number of admissions and discharges (46 admissions and 46 discharges) that day. Finally, on August 27, the system reported an increase in the COVID-19 hospital census of 6 patients from the previous day, but there were only 40 admissions and 45 discharges. Again, more patients are leaving than being admitted, but their internal numbers continue to increase.
Asked on Facebook about the discrepancies in their reports, Ballad Health replied, "Due to technical difficulties, the state-reported data for our region (listed above) was not updated yesterday. Today's figures are correct.
Their response to the question referred to the state-reported data they are passing on regarding COVID positivity and death rates. The inconsistencies throughout August (and other months if one were to investigate) come from Ballad's own reporting system, not from an outside site. When asked again to decipher the variance of the internal number, they declined to give further details.
Is it any wonder that a healthcare system that cannot keep up with the actual current number of patients it treats is unable to manage treatment resources? I have serious safety concerns due to Ballad Health's statement regarding the lack of assets and the harm that could result to patients. I further contend that Ballad Health has abundant resources throughout its 21-year-old hospital system and mismanages these resources in times of a declared health crisis.
Amy Williams is a resident of Rogersville, a longtime resident of East Tennessee and a retired nurse with 25 years of experience in the healthcare industry. Amy is married to a retired police officer and is the proud mother of three children, two of whom are currently serving in the US Navy. You can email him at [email protected]